Recipe for the Ultimate Party.
Great music, great dancing and a great partner? You can have it all with mRobo, the one-of-a-kind gadget that is a unique fusion of a high quality portable speaker and a dancing robot. Once the music starts, mRobo will come alive and transform into a full-body dancing robot with his signature moves.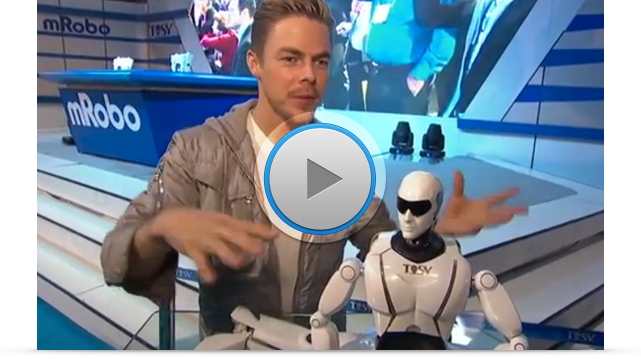 International Recognition
Voted as Best Product of CES 2012 by The Washington Post and Huffington Post
Featured on Fox & Friends, Today Show on NBC and All Access Weekly on SPIKE

Be the Life of the Party with mRobo!