Tosy AFO - Alien's Flying Object
TOSY AFO is the most modern boomerang with distinguished features compared to conventional boomerangs.
Fly far distance and Return exactly
The greatest thing about TOSY AFO is that it is the only flying toy with LED lights that can fly far distance and come back to you exactly like a shining boomerang with many more innovative features. Therefore, you can enjoy playing AFO without worrying that it will get lost in the sky.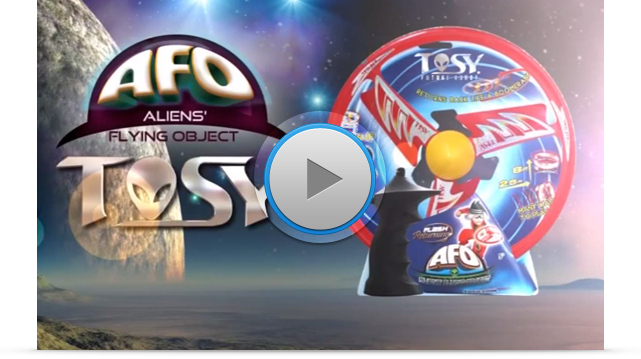 Glow automatically with smart super-bright LED system
Once AFO flies to the sky, LED Lights will immediately turn on, creating a wonderful light show especially in the night time.

Different ways of playing indoor and outdoor